Signs of Survival: The Wild Fennel Project


Timber crutches, loom, bird houses, beeswax, fennel seeds, hand painted timber signs, LED lights, digital C type prints.
Crisis Complex, curated by Laura McLean and Sumugan Sivanesan
Tin Sheds Gallery, Sydney.
Supported by the Marrickville Council Independent Artist Grant.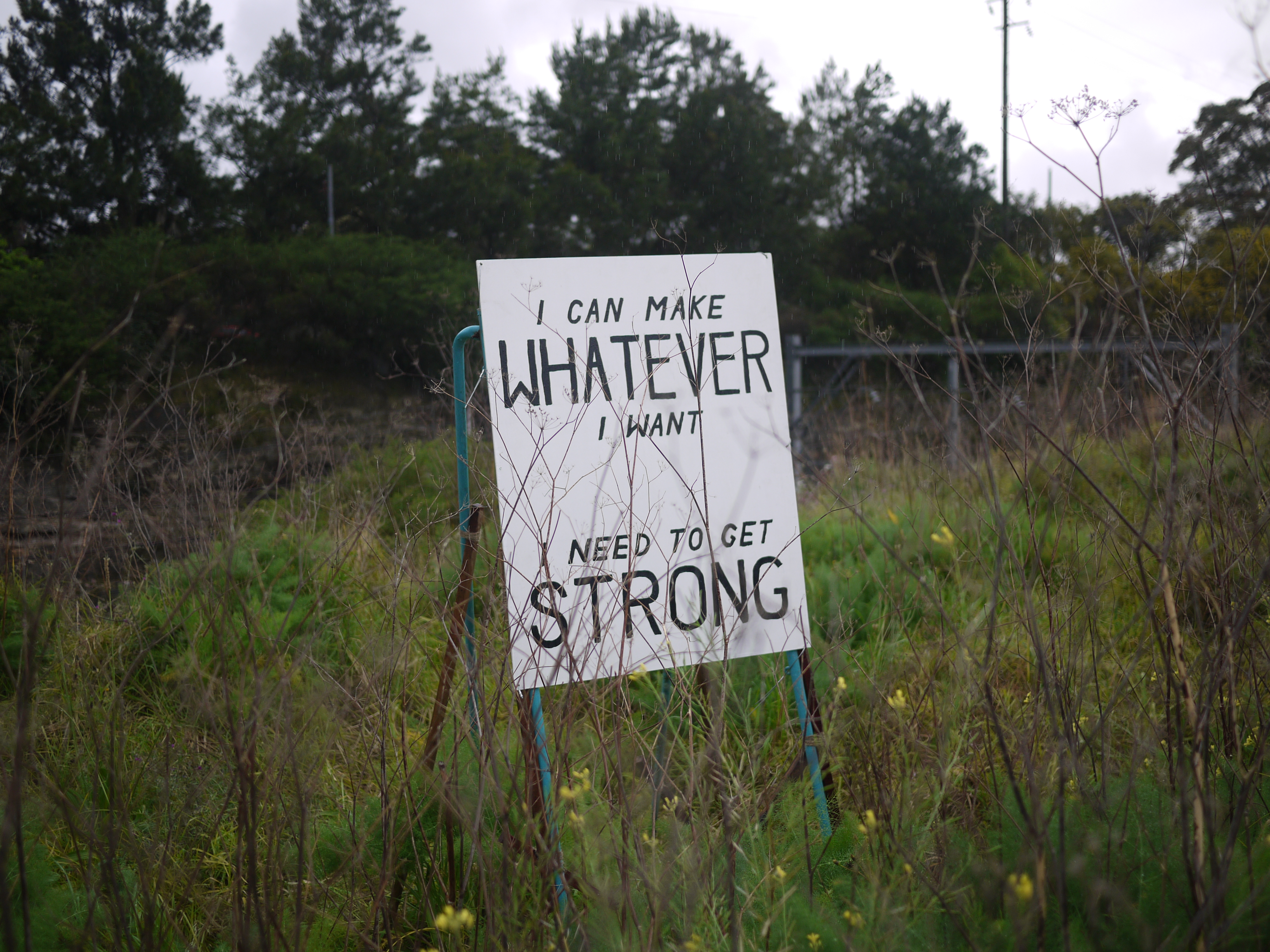 Signs of Survival: The Wild Fennel Project comprises a program of make-shift monuments to the everyday, unnoticed acts of heroism within our own neighbourhood. This project was an exercise in gleaning, borrowing and making-do in order to highlight the resourcefulness, strengths and hidden potentials in our urban landscape and community.

Drawing inspiration from the tenacity and resourcefulness of the wild fennel, a beautiful and edible weed which self propagates along roadsides and other urban leftovers, we sought stories from people within our own neighbourhood of Marrickville which spoke of resilience, hope and survival. We worked with the contributors to select key phrases from theses stories which were then hand-painted onto signs erected at sites of wild fennel in the Marrickville LGA.

Within the gallery illuminated birdhouses suspended on armatures of found timber each contained an image of a sign of survival erected in a site of wild fennel.

Link. http://crisiscomplex.blogspot.com.au


Installation of Crisis Complex exhibition, photo by Lucy Parakhina. Featuring works by Adam Norton, Carla Cescon, Edgar Cobián, Ella Barclay, Francesca Heinz, Heidi Axelsen & Hugo Moline, Javier Rodriguez, Joaquin Segura, Lise Hovesen, Takayuki Yamamoto, theweathergroup_U, Tony Garifalakis.